Wilmington Corporate Office: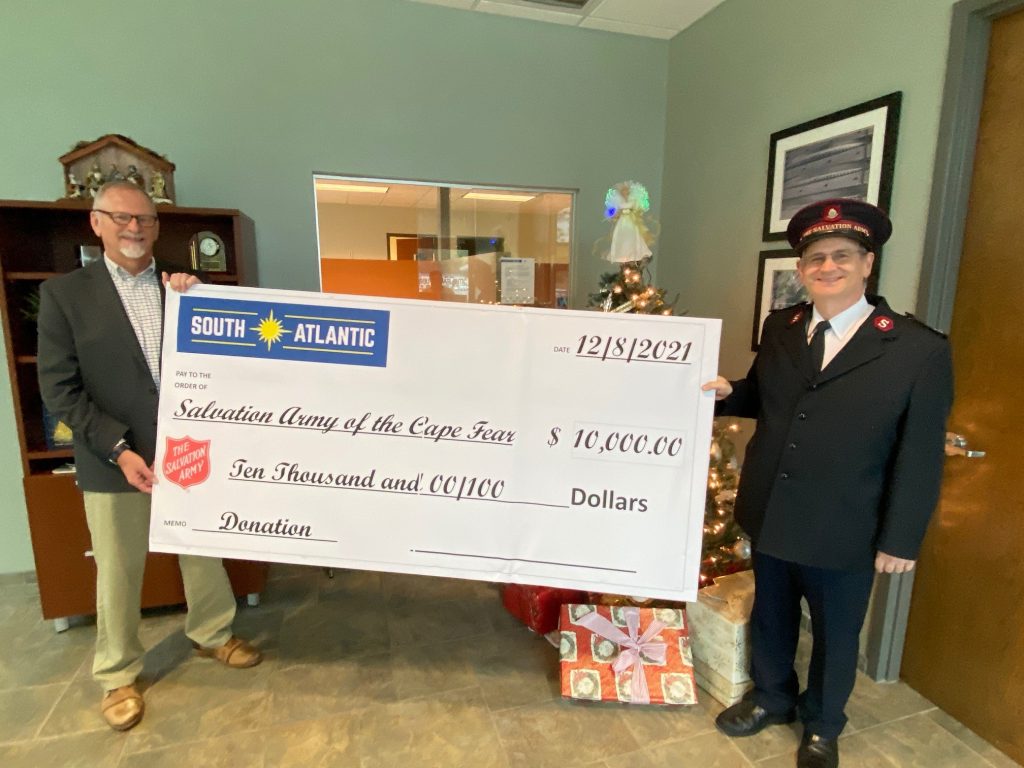 The Salvation Army of The Cape Fear – This organization assists a five-county area in the Cape Fear Region through numerous programs providing meals, life skills classes and The Cape Fear Angel Tree.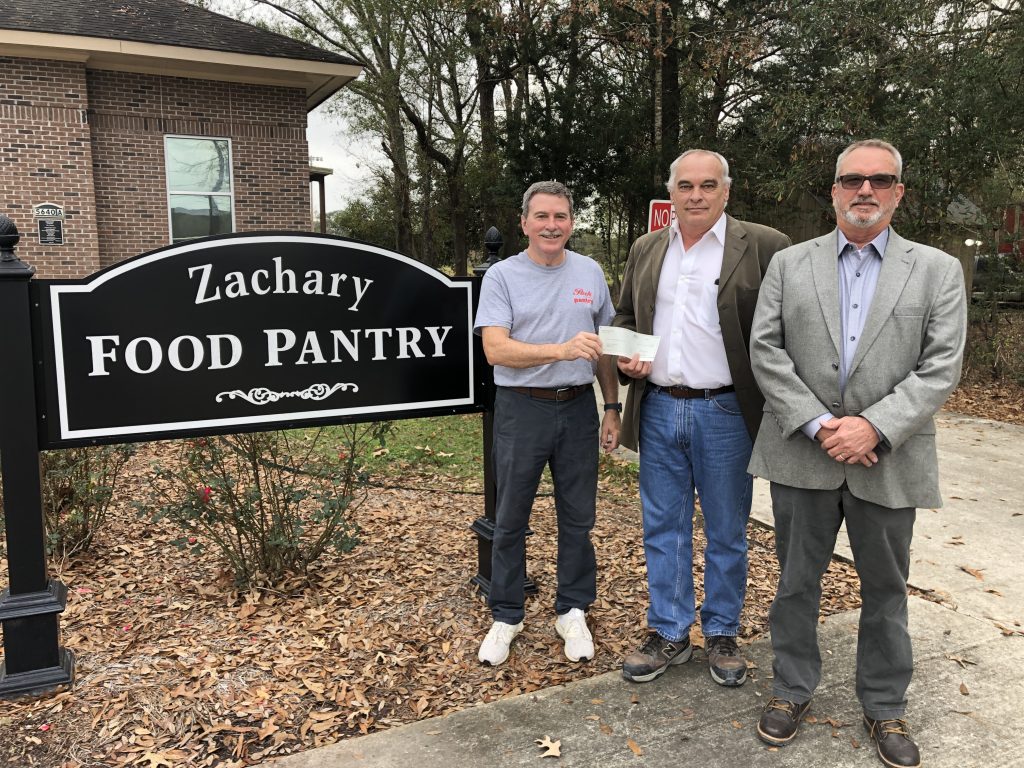 Zachary Food Pantry – Set up in 1988 the Zachary Food Pantry serves persons in the Zachary community who are experiencing food insecurities. They distribute free groceries to qualified persons.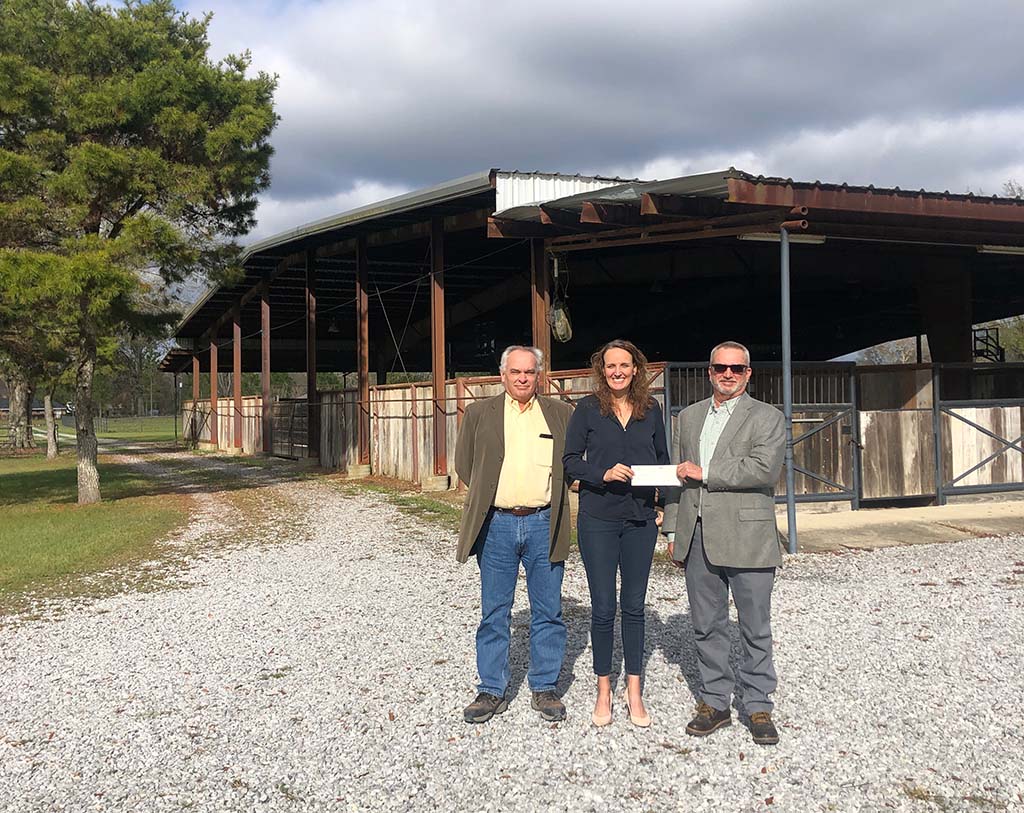 Heritage Ranch – Established in 2009 Heritage Ranch provides a Christian home environment, educational support, counseling, and life skills training for boys ages 10-18, in need of support during a personal or family crisis. Youth live in a safe, supportive environment where they are empowered to regain personal stability and work with their family toward reunification. Our program is voluntary and requires the youth and family to actively participate in counseling. 
Chattanooga Manufacturing Plant: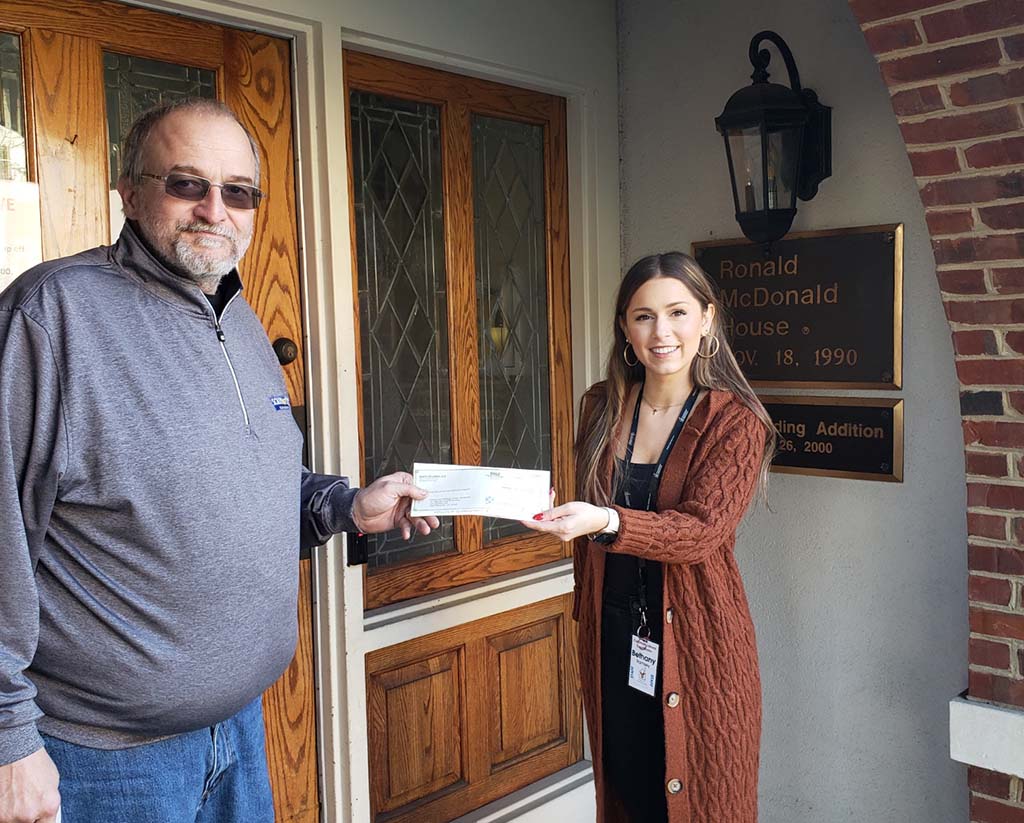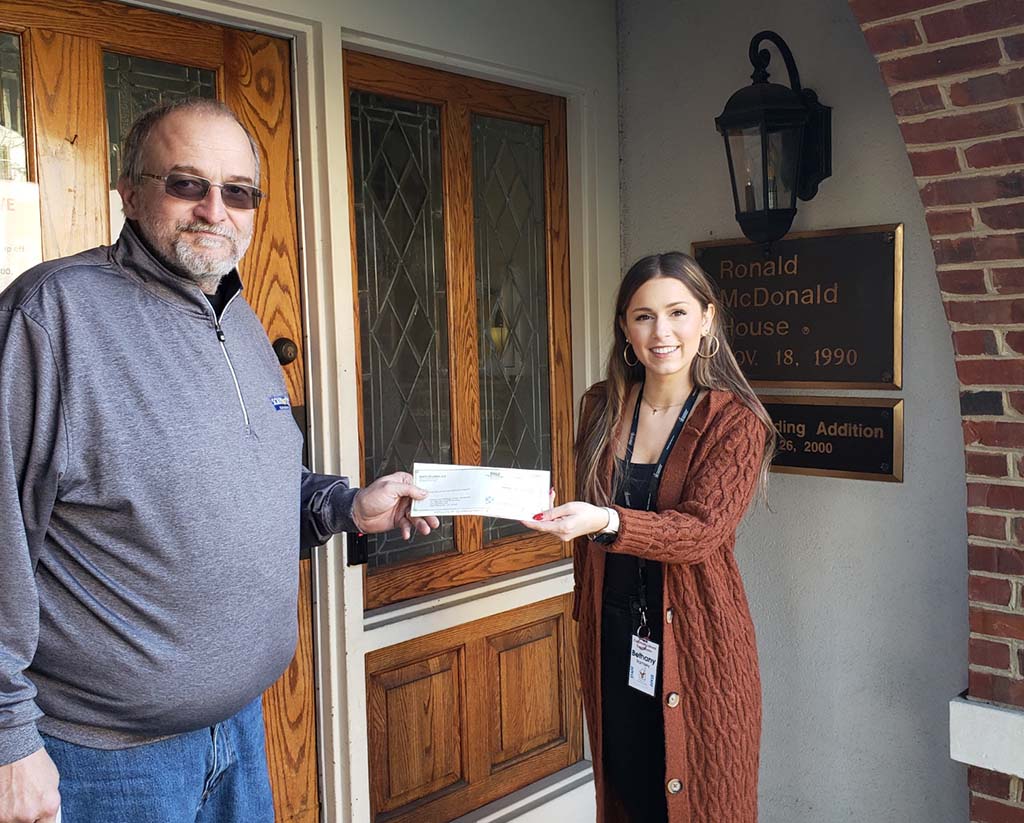 Ronald McDonald House Charities of Greater Chattanooga – The mission of Ronald McDonald House Charities® of Greater Chattanooga is to provide families with the care and resources they need when their child is sick and to support programs and services that directly improve the health and well-being of children. With the help of our local community and a strong network of chapters to share best practices, RMHC of Greater Chattanooga can carry out its mission by providing the best possible resources, facilities, and services benefiting children and their families at a time of need or medical crisis.


Chattanooga Area Food Bank – The Chattanooga Area Food Bank's mission us to lead a network of partners in eliminating hunger and promoting better nutrition in the Chattanooga region.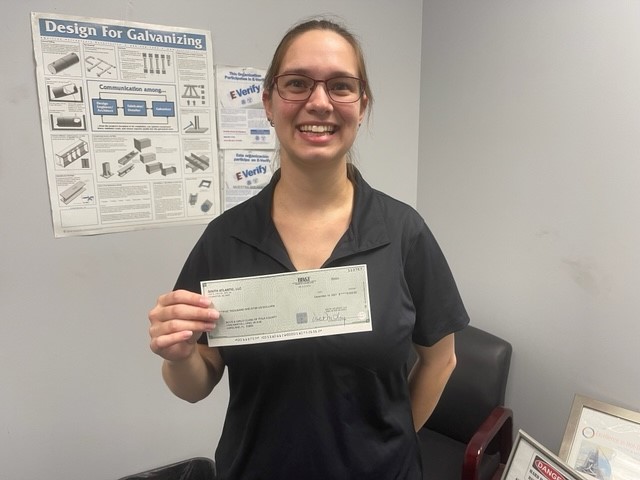 Boys & Girls Clubs of Polk County – This is a non-profit youth organization serving over 2000 youth in the Polk County Region. It has seven locations around the county offering comprehensive, high quality after-school and summer programs that provide homework help, tutoring to increase academic proficiency, academic enrichment activities, STEM activities and skills, physical fitness, healthy eating, parent engagement, positive youth development and mentors and mental health and well-being support. These programs are for school aged children, adolescents and teens.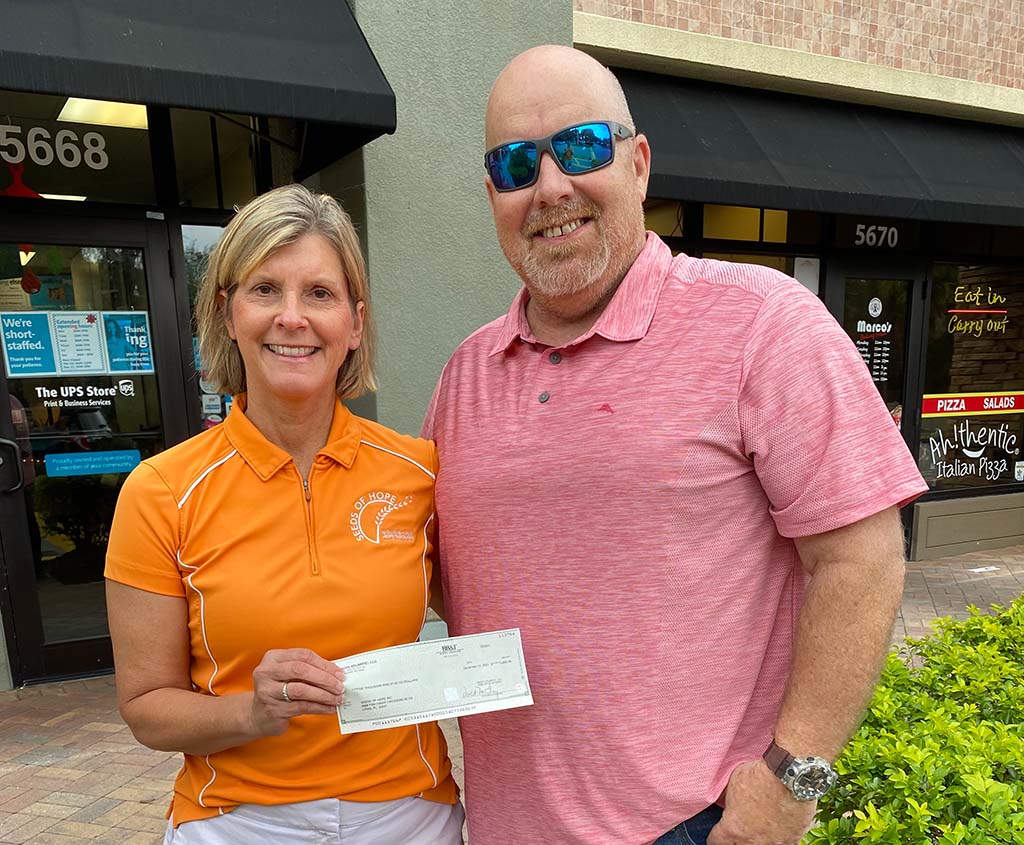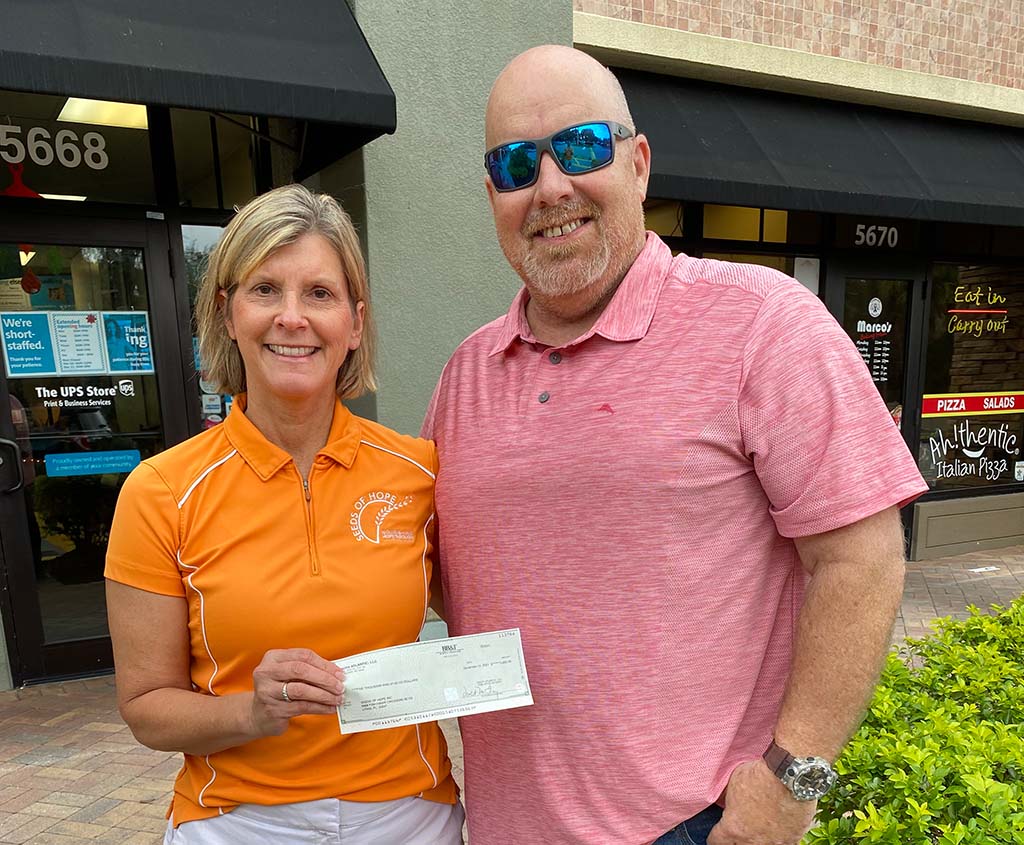 Seeds Of Hope, Inc. – Based in Lithia, FL Seeds of Hope, Inc., has three main ways of distributing food; though a mobile pantry for residents, through a once-a-week distribution open to all and through the backpack of food program coordinated with local schools. In addition, the food bank offers major food distribution aimed at families with children before long school breaks (Thanksgiving, Christmas and Easter) these boxes of food help to sustain them during the holidays.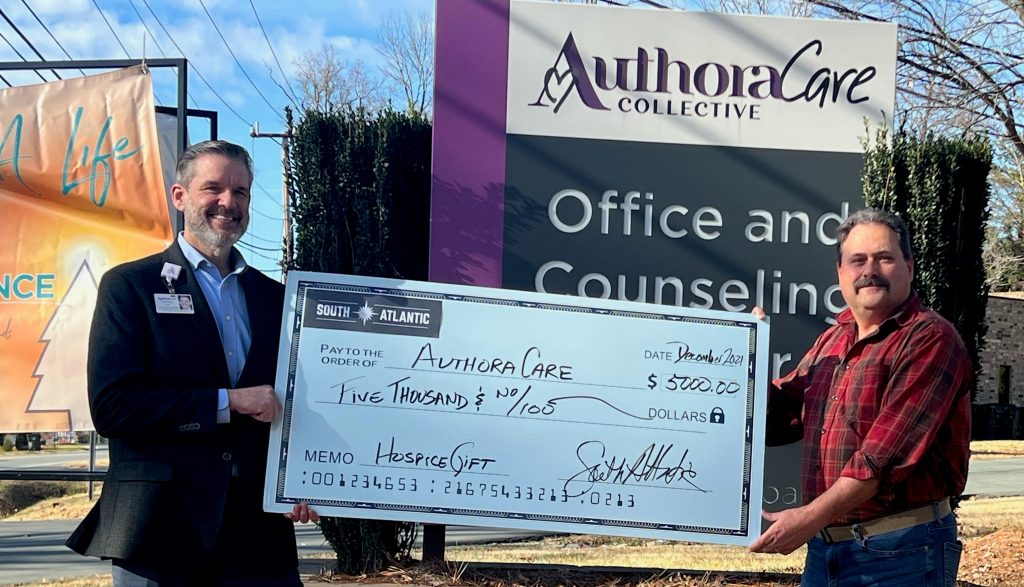 AuthoraCare – This organization provides Hospice Care for individuals with life-limiting illnesses in the Alamance County region. This service is provided whether they are at home, in long term care facilities or inpatient facilities. They also offer grief counseling for children and adults. They are focused on achieving comfort for the mind, body and spirit of the individual under their care.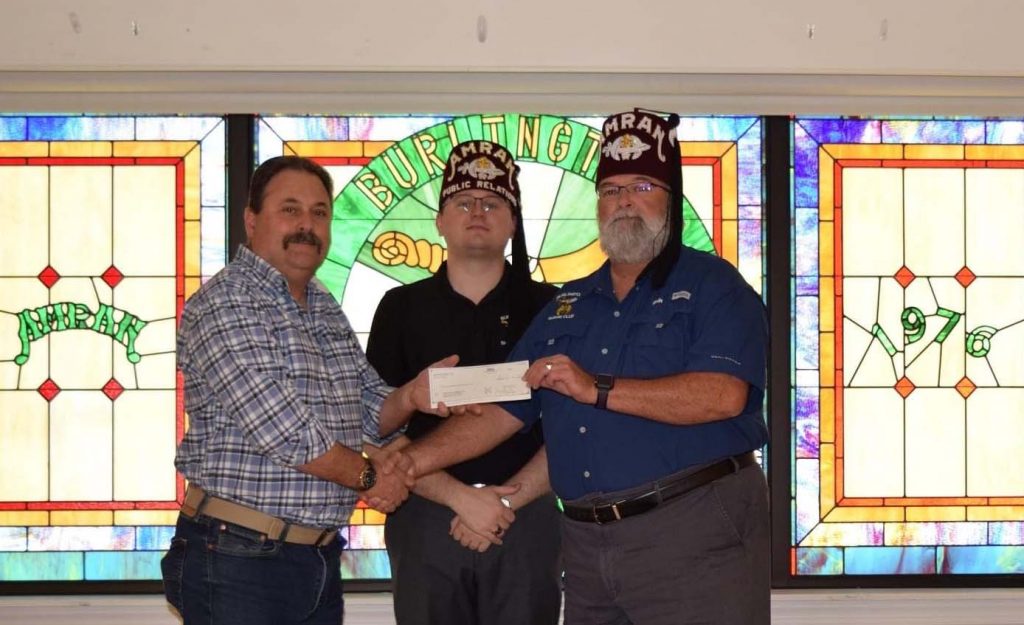 Burlington Shrine Club – Shriners Hospitals for Children is a network of 22 non-profit medical facilities across North America. Children with orthopedic conditions, burns, spinal cord injuries, and cleft lip and palate are eligible for care and receive all services in a family-centered environment, regardless of the patients' ability to pay.
Chattanooga Galvanizing Facility: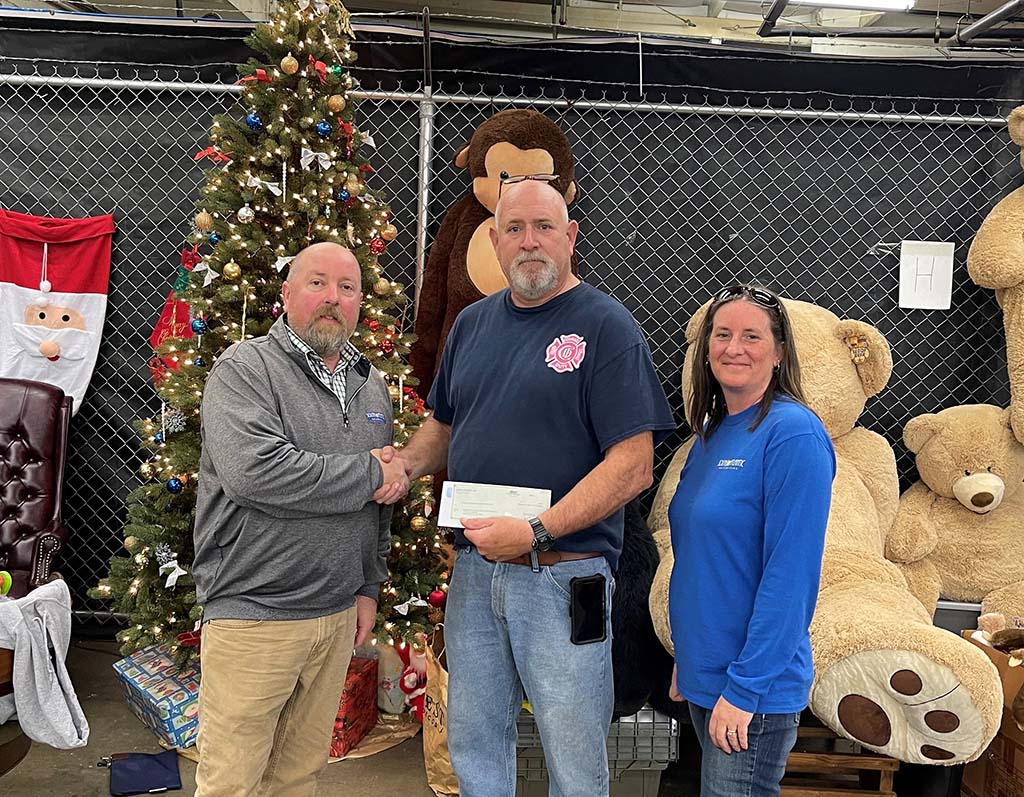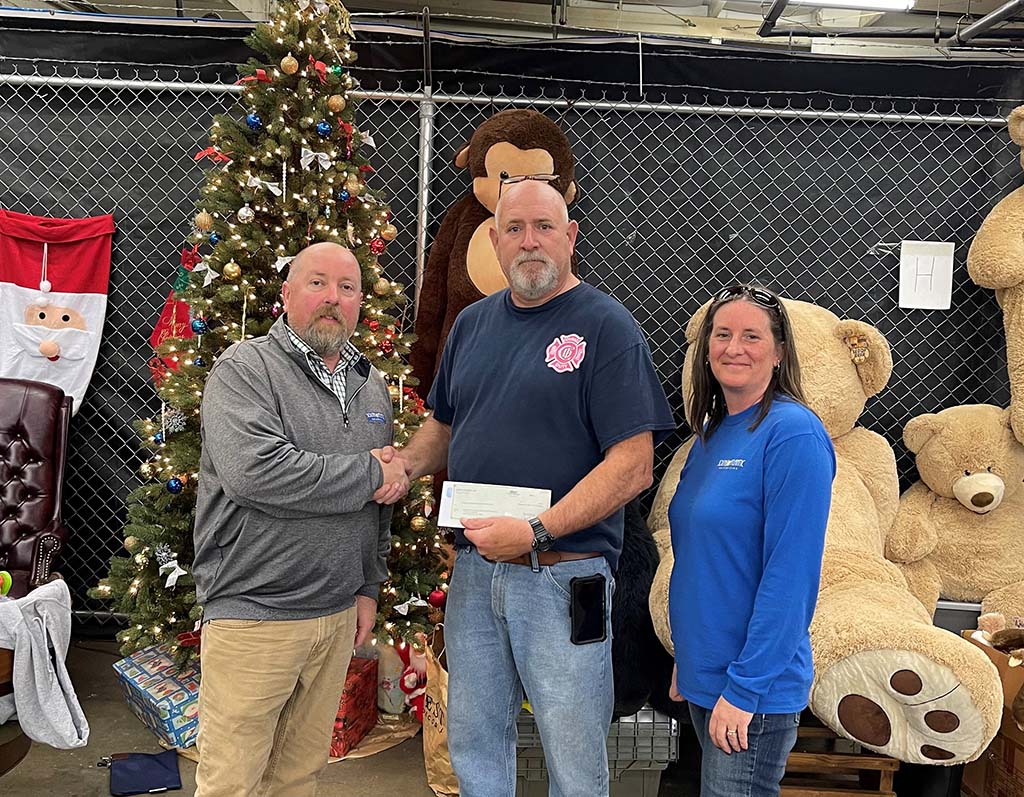 The Forgotten Child Fund of Chattanooga – Ever since the early 1960's there has been a Forgotten Child Fund "Santa Train"!  Chartered in 1965 as a non-profit charitable organization, FCF is sponsored by the Chattanooga Fire and Police Departments assisting needy families and their children at Christmas. From its small earnest beginning in 1962, the Forgotten Child Fund has evolved into a highly visible, nonprofit, and respectable community charity that is funded completely by private donations from concerned citizens and organizations. With the involvement of businesses, fraternal and professional organizations, and churches, it is officially sponsored by the Chattanooga Fire and Police Departments.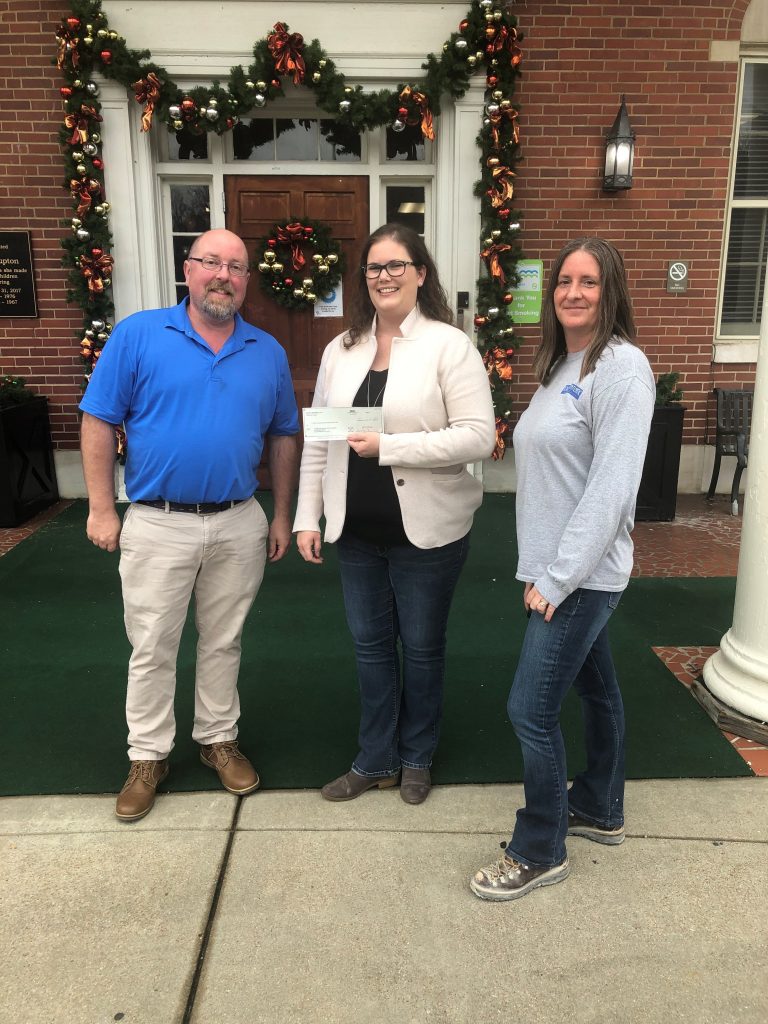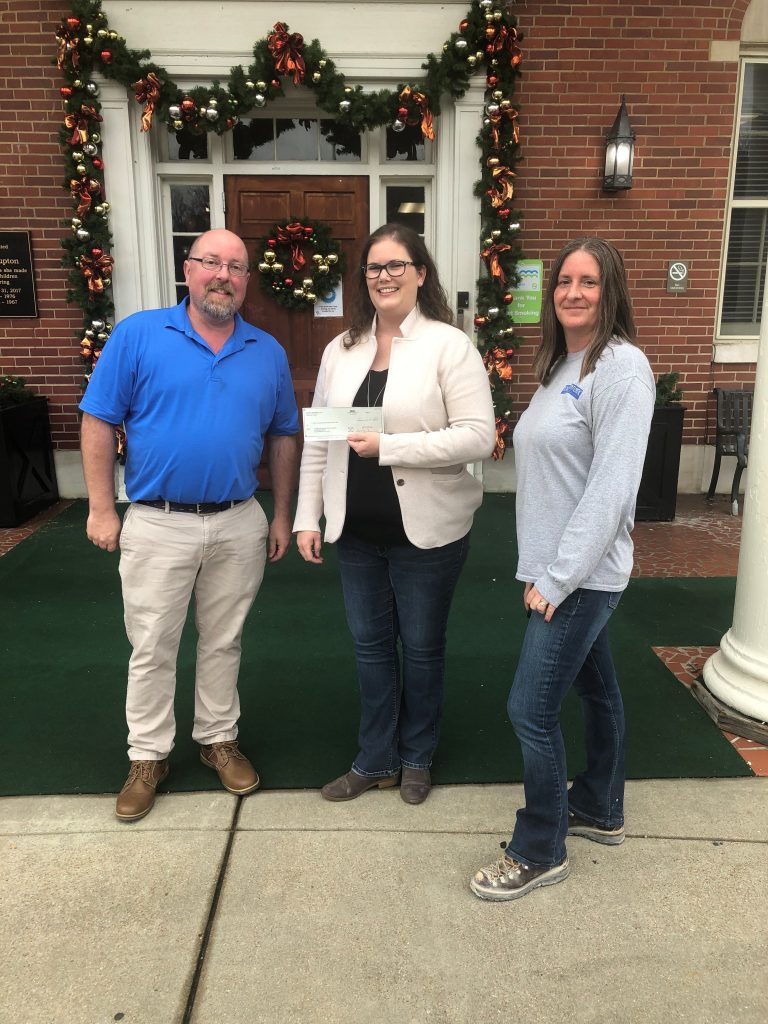 Chambliss Center for Children – Chambliss Center for Children (formerly Children's Home/Chambliss Shelter) began in 1872 as an orphanage, started by a group of women from the five downtown churches in Chattanooga.  It was incorporated in 1878 as the Women's Christian Association and was later changed to be called the Vine Street Orphan's Home.  After outgrowing their Vine Street building, the program was moved to a new building on Gillespie Road in 1939 where it still resides today.  As the foster care system was implemented in the 1960's, the number of children residing in the orphanage began to decline.  It was then that the Board of Directors sought a new way to serve the children of the community.  Thus began our Extended Child Care program that operates to date, caring for children from 6 weeks old up to 12 years old.  This early childhood education program is open 24 hours a day, 365 days a year and serves parents at any income level by setting their fee based on income.  Approximately 78% of the children in this program come from single-parent homes and about 80% are living at or below the poverty level.  This qualifies most of our 300+ children as "at-risk", therefore we have a strong focus on education and school readiness in order to help these children succeed in school and later in life.  There are developmentally appropriate activities for children each day, three meals and a snack served, and transportation provided to designated neighborhood schools.  The program is a Three Star Program – the highest awarded by the state for early childhood and care programs. Today, Chambliss Center for Children cares for almost 700 children daily, through its two on-site programs and its network of childcare centers throughout the city.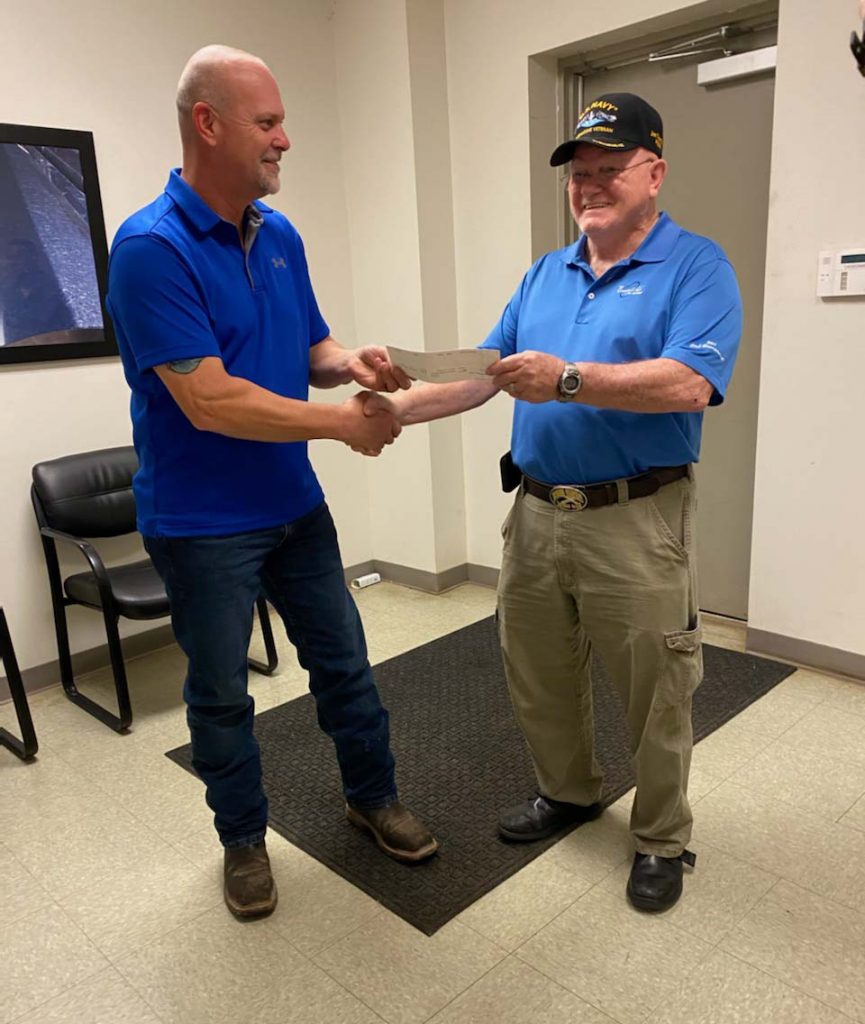 Disabled Veterans of America Tupelo Chapter 43 – DAV is a nonprofit charity that provides a lifetime of support for veterans of all generations and their families, helping more than 1 million veterans in positive, life-changing ways each year. Annually, the organization provides more than 240,000 rides to veterans attending medical appointments and assists veterans with well over 160,000 benefit claims. In 2020, DAV helped veterans receive more than $23 billion in earned benefits. DAV's services are offered at no cost to all generations of veterans, their families and survivors.
DAV is also a leader in connecting veterans with meaningful employment, hosting job fairs and providing resources to ensure they can participate in the American Dream their sacrifices have made possible.
With nearly 1,300 chapters and more than 1 million members across the country, DAV empowers our nation's heroes and their families by helping to provide the resources they need and ensuring our nation keeps the promises made to them.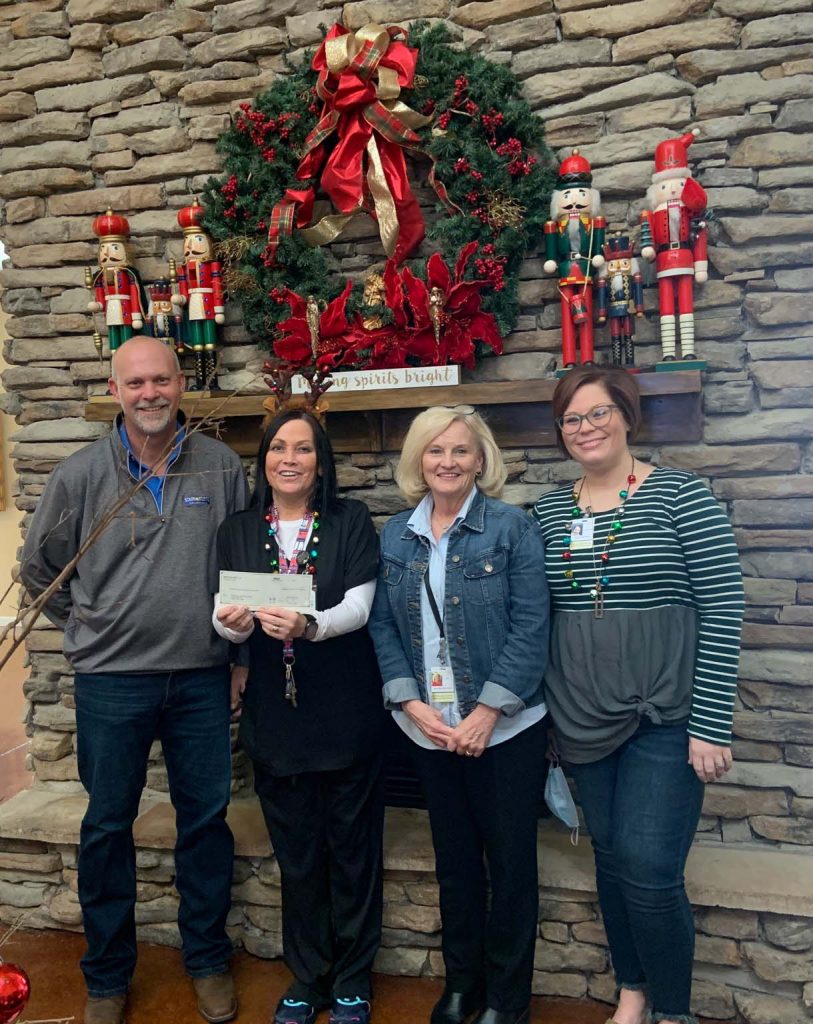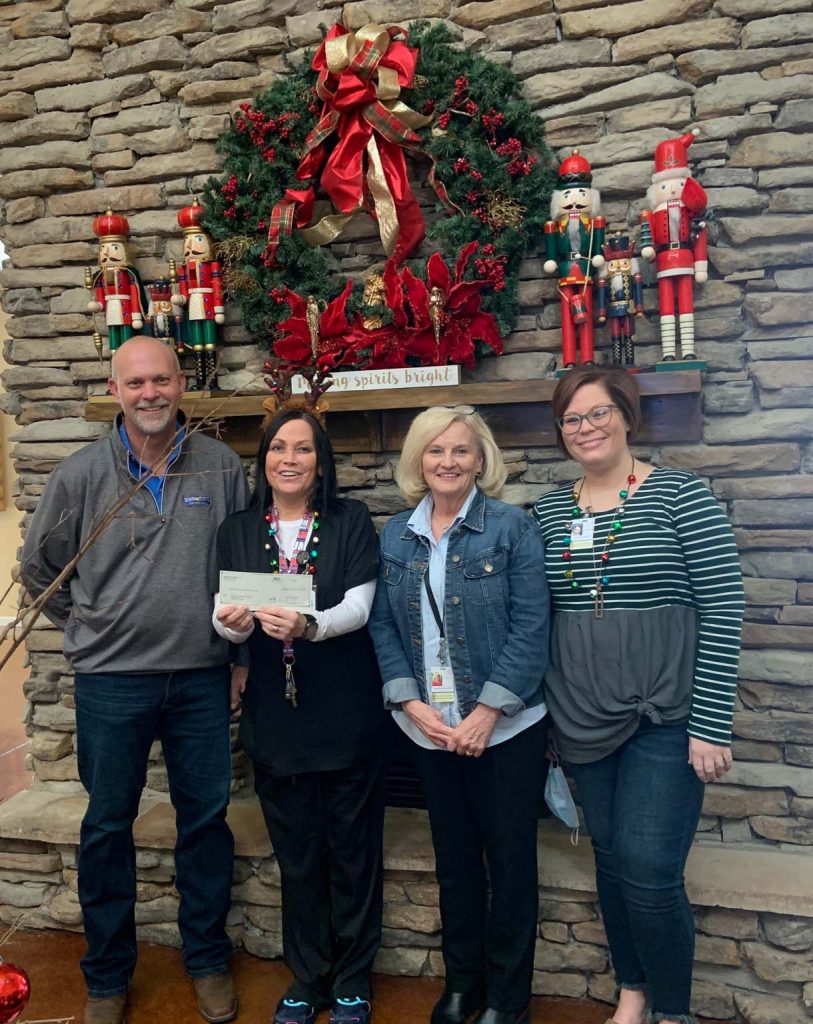 Sanctuary Hospice House – In December 2000, a group of retired medical physicians, nurses and community leaders came together with the community and began the many fundraising efforts that lead to the eventual opening of the non-profit we know as Sanctuary Hospice House in 2005. At Sanctuary Hospice, hospice appropriate patients are accepted regardless of age, sex, race, religion, diagnosis or ability to pay. There are MANY patients who cannot pay having no means for reimbursement and they are NEVER turned away from Sanctuary or turned over for payment. ALL patients are treated the same way – given love and compassion in a way that has often been compared to "angelic" and "heroic". Each year, countless capital efforts are comprised by dedicated supporters and those who have been served by Sanctuary so that the good works may continue. Having now served more than 2500 patients and families through the Sanctuary Hospice House and more than 1000 through our home hospice offering, the apparent need is great! At Sanctuary Hospice we continue to be blessed by our community through fundraisers, through the honorariums and donations but the financial requirements are staggering. Our goal is to always provide the same love and compassion that we have become known for showing those we serve that when time is limited, life doesn't have to be. We work with those we serve helping them to feel loved, to be pain free and to find the comfort they need to help them from the passage from this life to the next.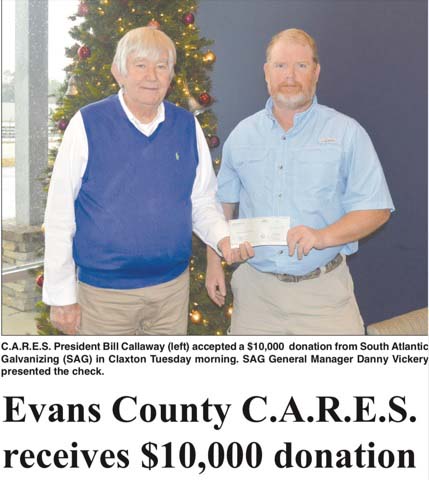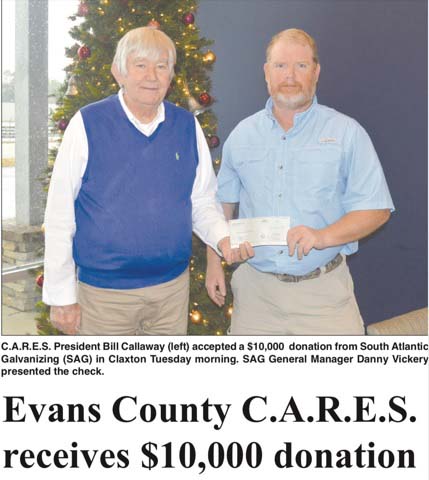 Evans County C.A.R.E.S., Inc – A 501-c-3- non-profit organization created in 2006 to raise funds to provide financial assistance and support to cancer patients and their immediate family members and to help fund research projects directed at finding a cure.  In the 15- year history of CARES, over $400,000 has been given in direct financial assistance and $825,000 donated for research projects. 
(Cancer Association Relief Effort and Support)
(912) 690-4022
Bill Callaway (President)
southcreek76@yahoo.com
Travelers Rest, SC Facility: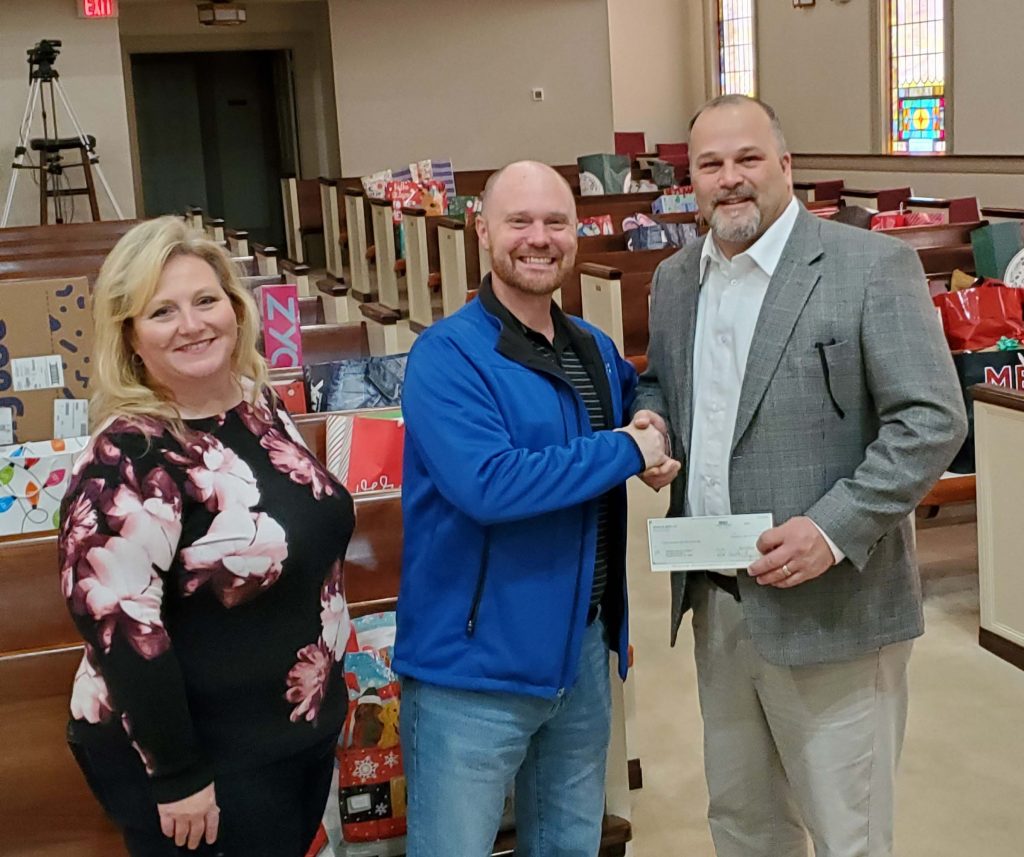 Renfrew Baptist Church Food Distribution Center – Renfrew Baptist Church provides a Child Development Center and Food Pantry "Harvest of Hope" for the people who reside in the Travelers Rest community and need assistance.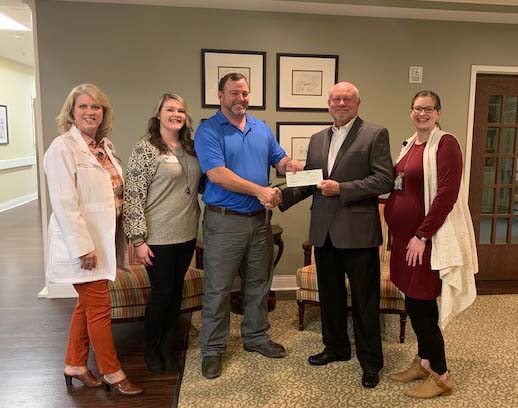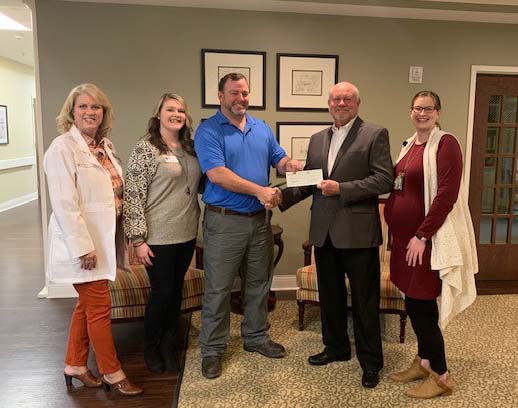 Hospice Of Laurens County – Hospice of Laurens County was the first hospice to open in Laurens County and has continued to be a leader in hospice care in our community. Hospice of Laurens County was established in May 1987 by a group of volunteers who identified a need for Hospice in this community. Hospice of Laurens County is a not-for-profit organization caring for all patients regardless of their ability to pay for services. Since 1987 we have served thousands of patients and their families. Hospice of Laurens County not only cares for the patient but also their family and loved ones. 
In 2008 Hospice of Laurens County opened the Hospice House, the first of its kind in Laurens County. The Hospice House serves patients and their families that cannot be cared for in their home or choose not to. The Hospice House is a peaceful home-like environment that provides areas for the patient and the family to spend their final months, weeks, days or even hours together.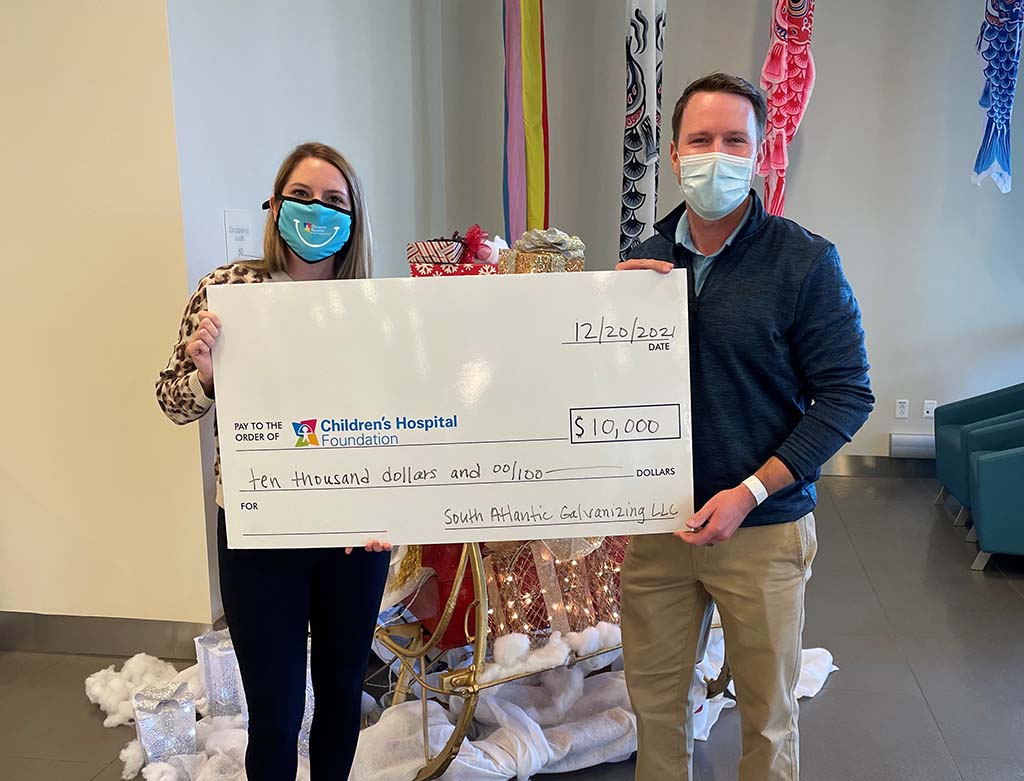 Children's Hospital of Richmond at VCU -South Atlantic Galvanizing Ashland, Virginia was honored to make a donation to the Children's Hospital of Virginia at VCU. Children's Hospital of Richmond at VCU relies on philanthropic support to recruit world-class pediatric specialists, offer expanded services, discover new treatments, and train the next generation of caregivers. Your gift will help ensure that children can enjoy the adventures and experiences of childhood to their greatest potential. South Atlantic GM Adam Caston presenting the check to Stephanie Allan of the Children's Hospital Foundation.