Galvanized Rebar: Protecting Our Infrastructure for Decades
Galvanized rebar is the strongest form of steel and is the superior option for all building projects. From bridges and highways to door frames and monuments, every structure that uses it benefits from the steel's enhanced performance.
In this Part One, we will explain the reasons why galvanized steel has become the first choice of builders and contractors across the country. In Part Two, we'll explore how the investment in galvanized steel is worth it. We'll conclude with Part Three, in which we'll look at three incredible examples of galvanized rebar in action. Once you learn about its proven strength and durability, you'll never want to work with anything else.
Cracks in Structural Integrity Cause Concern
The demand to reinforce building materials started when too many projects needed serious repairs after a few years. When the road or bridge was taken apart, it revealed that the failures in the structure resulted from the wearing down of the bare materials. 
Bare Materials Fail New York's Interstates
One example of this changed New York's major interstates. The New York State Thruway Authority (NYSTA) was unsure of how to keep the state's essential bridges and roads strong enough, as they were victims of several major corrosion factors. Some on the Atlantic were in marine environments and exposed to salt water. All were covered in salt during the cold months of the year and endured the harsh temperature changes that cause potholes and cracks.
When routine maintenance on one of the bridges exposed extensive corrosion to the bridge decks, which were reinforced with bare steel, it became evident that a better solution was needed.
Concrete and Rebar: A Difficult Combination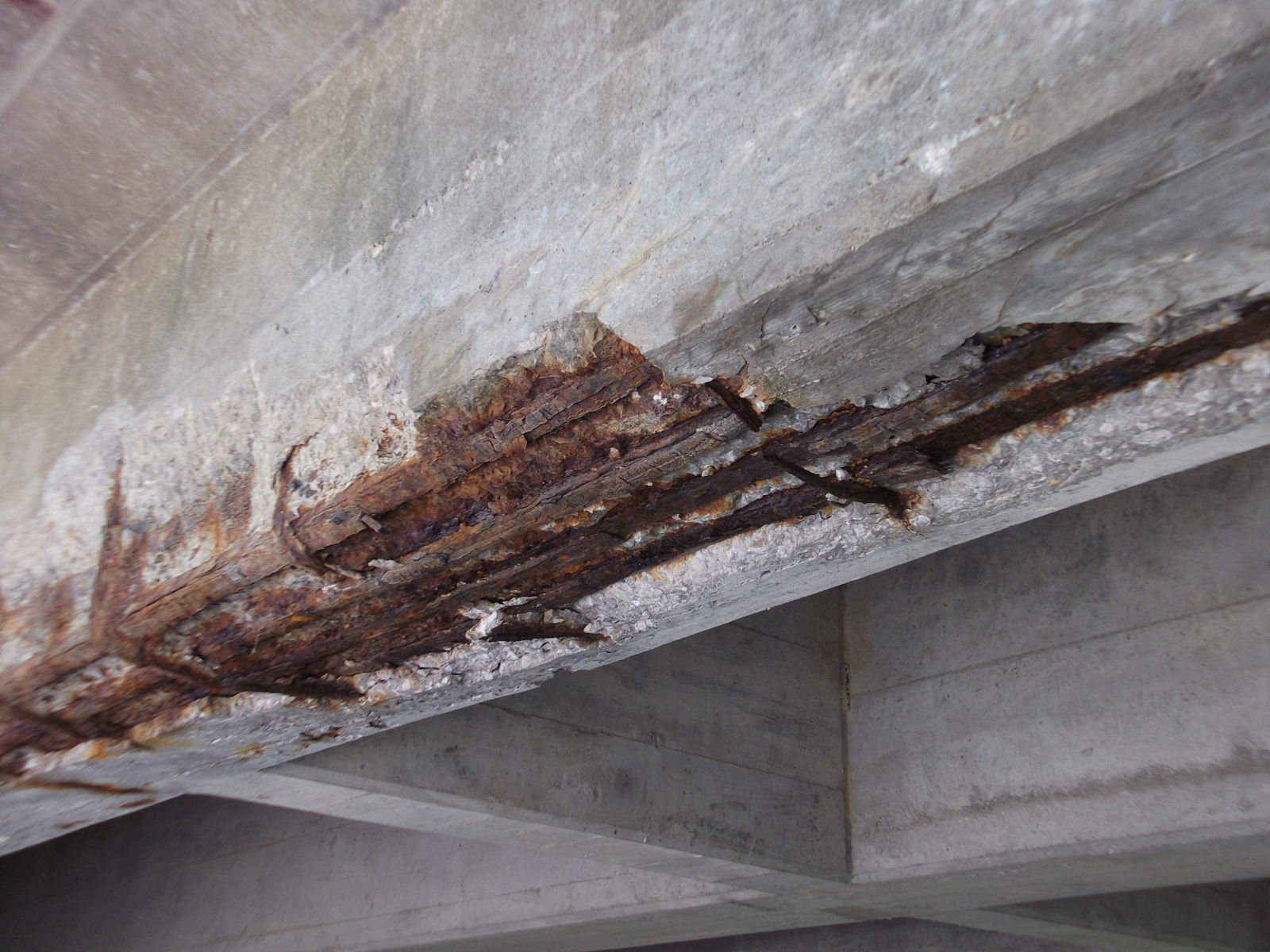 In most construction projects, steel and concrete are a common pair. They are often used together to create the reinforcement under the surface which keeps a road, bridge, or building strong and stable. Steel is a tough metal, but when exposed to the elements it can begin to corrode. Concrete is also a strong material, but other elements can easily be absorbed and travel through its porous surface.
How Coating Steel Makes the Combination Work
When water and extreme temperatures travel through concrete and hit bare steel, the steel begins to corrode and eat away at the concrete. For the two to achieve their intended purpose without this negative chain of events, a protective coating is necessary.
A protective coating around the steel protects it from the elements. This then protects the concrete from the negative impacts of the metal corroding and wearing down the structure. There are two main coating options used for steel, referred to as Epoxy Coated Rebar and Galvanized Rebar.
Epoxy Coated Rebar: the Inferior Alternative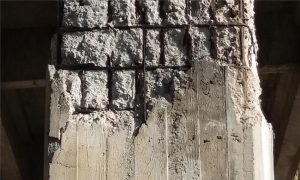 Epoxy coated rebar is one option when looking for a coated steel. Epoxy was originally chosen to coat steel as it was rust-resistant and provided some protection from the outside elements. But, the projects which used it soon had issues.
The epoxy coated rebar proved to be fragile. It was easy to damage and even the tiniest scratch or hole rendered the coating ineffective. The fragile nature of the coating meant the rebar was often damaged in transit. This led to a high failure rate. A small scratch allowed for quick corrosion, and soon bridges or roads repaired with epoxy coated rebar had more cracks.
Epoxy coated rebar was the first protected steel that the NYSTA tried when repairing New York's highways. But cracks reappeared too soon, and so a new alternative was sought.
Galvanized Rebar Proves Strongest
In a final effort to provide a trustworthy method for repairing and stabilizing New York's interstates, NYSTA decided to try galvanized rebar. It was the perfect solution.
What is Galvanized Rebar?
Galvanized rebar is steel rods or wires that are hot-dipped into zinc to create a protective coating. This coating not only gives the steel a shiny finish, but also further protects the steel itself from the elements. It makes the steel even harder and more resistant to erosion. It is nowhere near as fragile as the epoxy, with twice the life span.
Why Galvanized Rebar is Superior
Galvanized rebar is the best option for all construction projects, especially those in corrosive environments because:
It is stronger than steel

It is abrasion resistant

It bonds with concrete easily, unlike its epoxy counterpart

It does not need special handling

Its installation can occur in any weather conditions

It has a 100 year lifespan

It is impermeable
Galvanized Rebar: The Only Option for the Decades
After witnessing how well the galvanized rebar worked on their bridge repair, the NYSTA decided bridge decks in the future needed to be built with galvanized rebar. More local authorities chose to mirror this decision. Others have outlawed the use of epoxy due to its unreliability.
One thing is clear: galvanized rebar is the best choice when building structures intended to last for decades. Whether it be a road or bridge, in which thousands place their trust during their daily commutes, or even a walkway designed to support years of tourists, galvanized rebar is the option that will preserve these things for the long haul.
We Are the Galvanized Materials Experts
At South Atlantic, we use the greatest consideration when choosing which products and services to offer our customers. The quality and durability of your building materials must meet the highest standards.
That is why we offer both galvanized materials, and galvanizing as a service. Whether you need galvanized rebar to start your project, or have your own materials you would like us to hot-dip for you, we've got you covered.