Bronze & Zinc Intersystem Bonding Connectors
We have you covered with our intersystem bonding connectors. They have quick, easy interconnections and terminations from telephones, CATV, radio, television antenna, and more.
With fast, simple installation on ground conductor below meter, they are an obvious choice for your project.
In addition:
They accommodate 6-2 AWG grounding Electrode Conductor; 14-4 AWG bonding conductors
They feature lay-in connection to grounding conductor
They comply with the requirements of the 2008 & 2011 NEC Article 250.94, Bonding for
Other Systems
They have snap-on UV stabilized covers for easy connection and inspection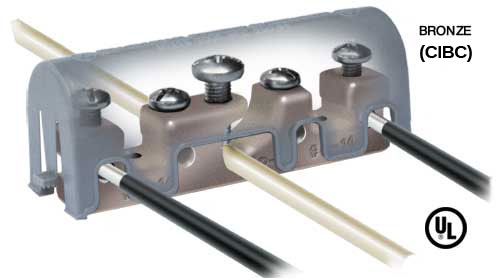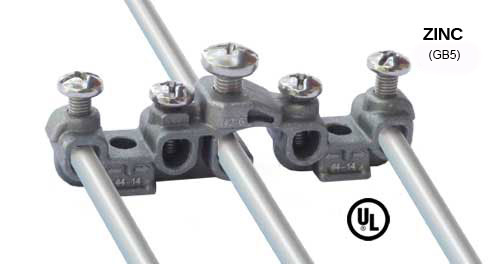 We don't succeed unless you succeed. We understand that every detail is a reflection upon who you are as a company, and for that reason, we're dedicated to doing whatever it takes to ensure your project is a success. We do this by implementing intense inspections of our product so you know it's been done right.
Contact us or request a quote today to take advantage of our 50 years of experience.