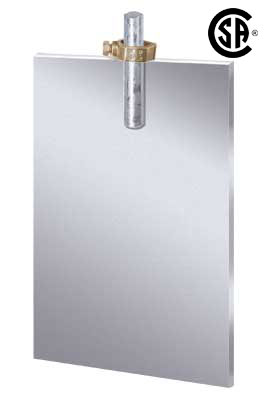 This plate is perfect for applications where ground rods aren't practical, and we can provide in galvanized or bare steel.
Following is some more basic information about our
grounding plate (ZGP1016)
CSA
1/4″ x 10″ x 16″
Available with or without connector
The key to a successful project is within the details. Every single item must be of the highest quality or it can compromise the integrity of the entire project. In addition, it can sour your relationship with your customer.
Let South Atlantic's 50 years of experience show you have we've got you covered with our extensive grounding products.
Request a quote or contact us today!